Orthodontic Referrals – Buffalo Grove, IL
Partnerships for Brighter Smiles
Do you have a child patient who could benefit from orthodontic care? Our dental office can provide Phase I/early age orthodontics as well as full braces, ensuring that a child will work with the same trusted doctor throughout the entire process. Thanks to our dentists' pediatric specialty, they can identify potentially problematic growth patterns early and set a child on the path toward a straight and healthy smile using a personalized care plan. To refer a child to our dental office, contact our team today to learn more about orthodontic referrals in Buffalo Grove, IL.
Why Choose Capezio Loiben Pediatric Dentistry for Orthodontic Referrals?
Dental Office Led by Board-Certified Pediatric Dentists
Phase I & II Ortho in the Same Place
25+ Year History of Serving Local Families
Phase I Orthodontic Treatment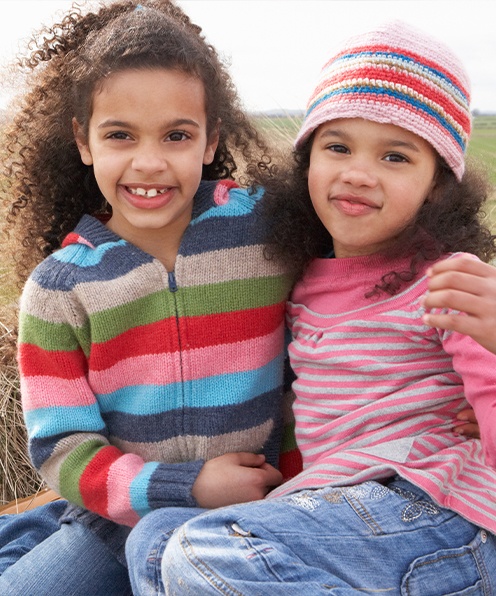 The philosophy is to use growth to your child's advantage. Instead of waiting for a more involved crowding and/or bite issue complication at 12 years old, phase I intervenes much earlier. Treatment is not doubled; it is just split into two phases. This allows the orthodontist to guide your child's facial growth in the ideal direction.
Around 8 years old, the upper and lower bony arches are orthodontically aligned. The teeth just go along for the ride. This is usually accomplished with a palatal expander appliance that is cemented to the upper teeth. Once the arch is properly shaped, limited braces are placed to align the top front teeth. Phase I takes about nine months and then the orthodontics is removed.
Phase II Orthodontic Treatment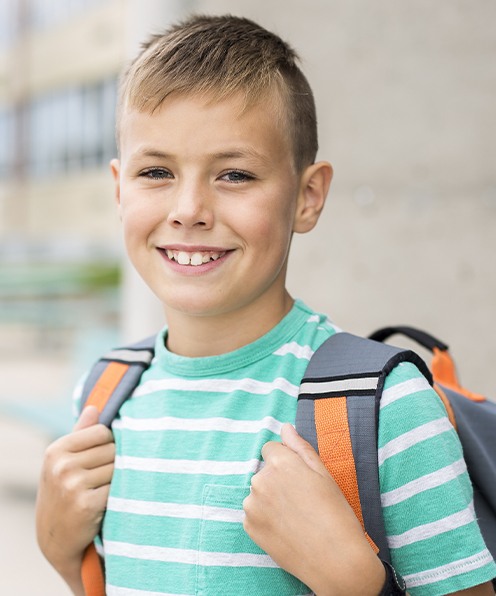 Once all of the baby teeth have fallen out and most of the permanent teeth are present, full braces are placed. Essentially the teeth are being aligned during phase II, with the bony foundation having been properly positioned in phase I.
Phase II usually takes 12-14 months for completion. Retainers will then be given to your child and worn for several years.