Dental Team – Buffalo Grove, IL
Homegrown &
Ready to Serve
Our team members are all Buffalo Grove natives who bring their own children to our dental office because they know they can trust Dr. Nick and Dr. Ted to deliver gentle and personalized care. And, thanks to our highly experienced staff, you'll enjoy fast and friendly service at each appointment. From scheduling to treatment planning to discussing your payment options, they'll make your life easy every step of the way. You can learn more about everyone below!
Sue, Practice Manager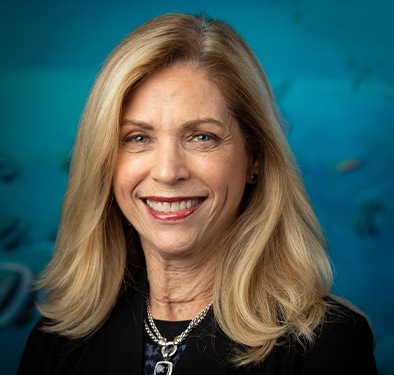 Sue has been working with Dr. Ted since opening the dental office 28 years ago. Before that she earned her BS in Elementary Education from University of Illinois and then worked in retail management, hotel management, real estate and nonprofit association management.
In the beginning, Sue was the dental assistant, front office and marketing manager. Happily we were able to bring on additional help as the dental office grew. She now enjoys working with her dental office "family" that consists of our team as well as the parents and children whom she has had the pleasure of getting to know over all of these years.
If you ever need us after hours, you will often be speaking or texting with Sue along with Drs. Capezio and Loiben. She wants you to know that it is her job to keep everyone happy, so please reach out to her if you ever need help with anything relating to our dental office and your child's dental health!
Candee, Front Office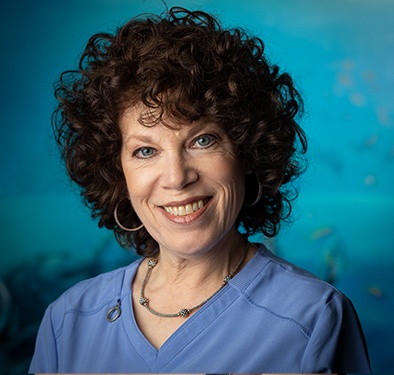 Candee has lived in Buffalo Grove for 38 years. She started working at the dental office at twenty-six years ago. In her position at the front desk, she has watched many of our patients grow from babies to young adults, which she considers an honor and a privilege.
Carrie, Front Office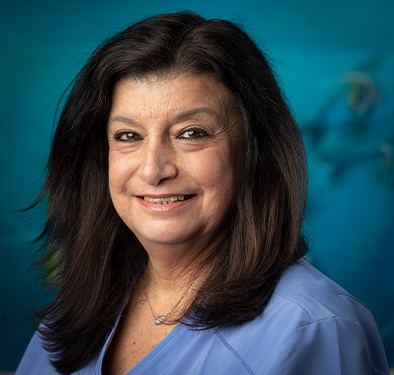 Carrie has worked in our front office for 15 years. She enjoys her job very much because she gets to help all of the parents and their children, who bring so much joy to our workplace every day! She is married and lives with her husband in Arlington Heights.
Jami, Front Office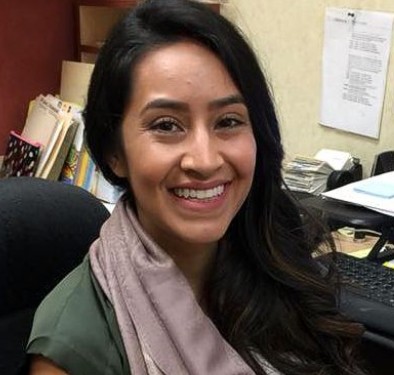 Jami is the newest member of our team. She has 13 years of experience in dentistry and can say with confidence that she loves what she does! Besides her experience in front office administration, Jami is a Certified Dental Assistant and is fluent in Spanish. When not in our dental office, Jami teaches dance and takes care of her son and daughter.
Carly, Front Office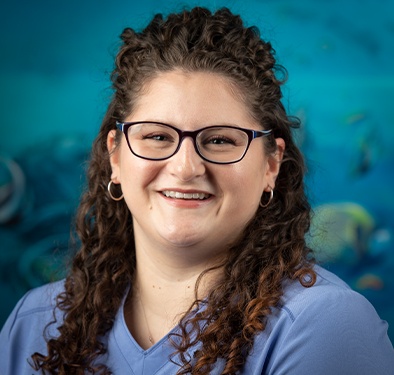 Carly has been working in dentistry for over five years now. She loves spending time alongside such friendly, caring, and passionate people who love what they do! Outside of the office, she hangs out with her parents, three sisters, and three crazy nephews. She also regularly volunteers with the Feed My Starving Children organization, bowls with her boyfriend on Mondays (her typical score has gone up from 40's to 140!) and becomes more adventurous with activities like white water rafting and camping.
Katie, Front Office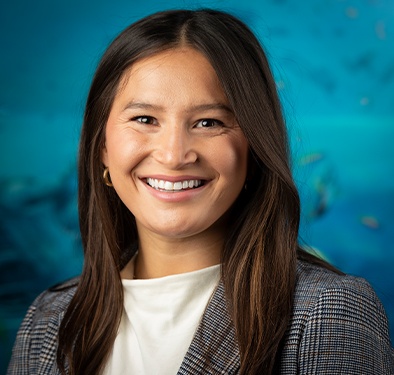 Katie isn't just a member of our team – she's Dr. Nick's real-life partner! She has more than five years of experience in communications, completing her studies at the University of St. Andrews in Scotland. Since joining our team, she has thoroughly enjoyed making patients feel comfortable and helping them get the best level of care. Away from the office, she loves hosting big family gatherings, rollerblading, playing card games, and eating as much sushi as she can.
Merritt, Insurance Coordinator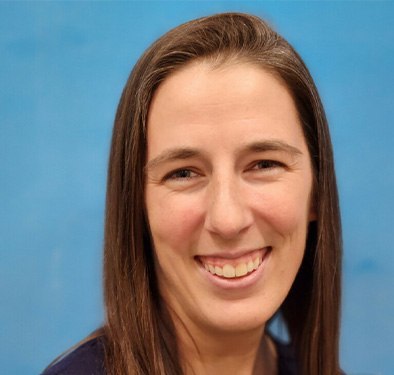 Merritt has been working in the dental field for nearly a decade and counting! She began her career by attending Ferris State University before heading out and dipping her hands in the insurance aspect of dentistry. Her favorite things about her position are getting to work alongside her colleagues and having the opportunity to provide the best service our patients deserve. She is constantly motivated and inspired by her team and strives to help the best she can!
Outside the office, Merritt is huge on being with family. She enjoys spending quality time with her two young nephews. A surprising fact about her: she competes competitively in video game tournaments! The game of choice is Apex Legends.
Linda, Dental Hygienist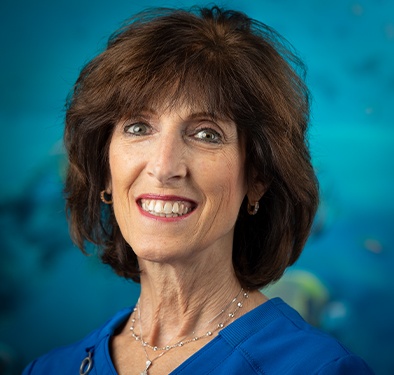 Linda has been a Dental Hygienist for 37 years; 20 of them with our dental office! She is married and the mother of two boys and twin girls, and has 2 grandchildren. She loves to spend her free time exercising, playing canasta and out socializing with friends.
Kathy, Dental Hygienist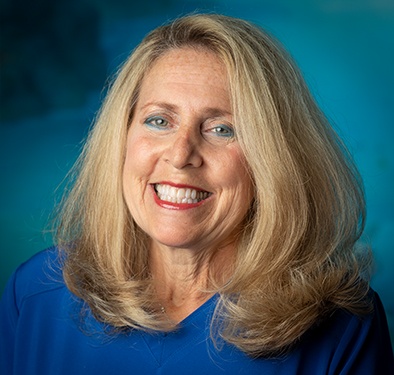 Kathy started her career in high school working as a dental assistant. She went on to Loyola University's Dental Hygiene School and has been a pediatric Dental Hygienist for 35 years – 20 of them with our dental office. She lives with her husband and together they have three adult sons and three big dogs!
Sharon, Dental Hygienist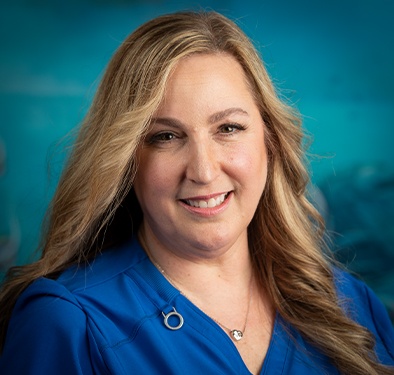 Sharon's career in the dental world impressively covers over three decades! She loves the work environment at our office and always looks forward to caring for children and teens in particular. At home, she is married and a devoted mother to her teenage daughter and four friendly cats. Her favorite hobbies include writing (she's in the process of submitting manuscripts for two children's books and writing another) and indulging her guilty pleasure of reality TV.
Therese, Dental Assistant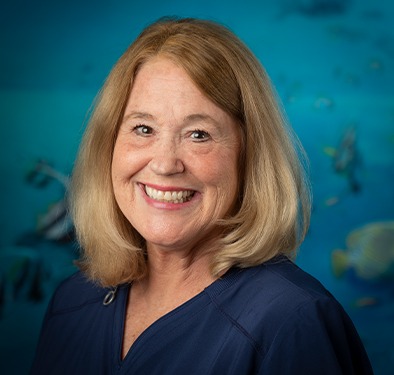 Therese has been working as a dental assistant with our dental office for 18 years. She has 3 children and 6 grandchildren. Pediatric dentistry has been rewarding for Therese because she loves working with children!
Linda, Dental Assistant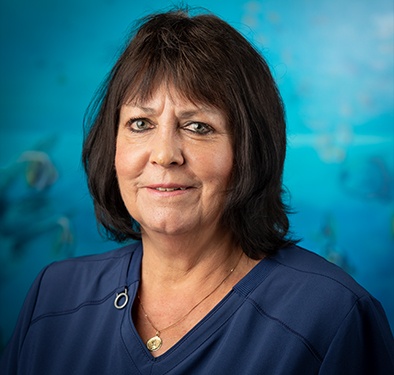 Linda has been assisting in Pediatric Dentistry for 37 years, 10 of them alongside our team. She enjoys helping to make your child's dental experience the best it can be! In her free time Linda also looks after her parrot, "Rose" and her gecko, "Roxanne."
Irina, Dental Assistant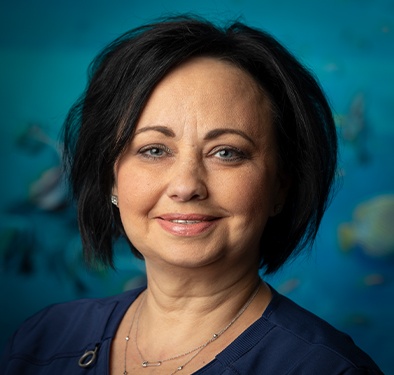 Irina has worked in our dental office for the past twelve years. During this time, Irina has enjoyed forming relationships with our patients under her care as they have progressed through different stages of childhood, and her language skills are especially comforting to our Russian-speaking families.