Advanced Pediatric Dental Services & Technology – Buffalo Grove, IL
The Right Technology for Growing Smiles
Even though our dental office primarily takes care of small children, we still invest in the latest dental technology to ensure that the experience is as comfortable, precise, and efficient as possible. In addition to using child-sized instruments, we also have a number of devices that enable us to deliver dentistry at the highest possible level. To learn more about them and how your child will benefit, read on below.
Committed to State-of-the-Art & Comfortable Dental Experiences
Low Radiation
Digital X-Rays
TVs in Every
Treatment Room
Serving Local Families for 25+ Years
All-Digital X-Rays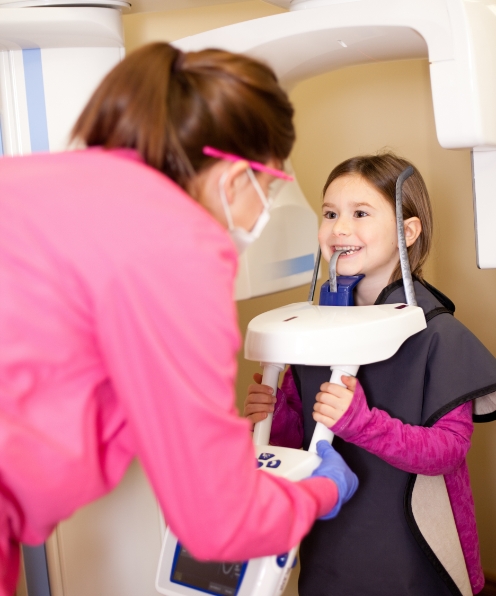 One of the biggest concerns our parents have is the radiation their child will be exposed to when we take X-rays. Thankfully, our digital radiography quickly puts those worries to rest. Not only are digital X-rays faster and sharper than traditional film, but the process also emits 80-90% LESS radiation. It's also easier to catalog the images and refer to them regularly, allowing us to see subtle changes in your child's teeth and jaws over time.