Children's Dental Crowns – Buffalo Grove, IL
Repairing Broken Teeth with the Royal Treatment
Despite your best efforts to keep your little one's smile safe and healthy, life happens. If your child finds themselves with a cracked, broken, or badly decayed tooth, they need to be treated right away! Teeth can't repair themselves, so we'll want to see them before further damage occurs or an infection is able to set in. We offer beautiful, durable, and custom-made children's dental crowns that are designed for repairing broken teeth with the royal treatment! These reliable restorations can be used to strengthen baby teeth and permanent teeth alike, so your child can enjoy a healthy, strong smile no matter what age they are! To see if your child could benefit from a dental crown, call us today.
Why Choose Capezio Loiben Pediatric Dentistry For Dental Crowns?
#1 Custom-Made Restorations for Optimal Results
#2 Team of 2 Pediatric Dentists with Advanced Training
#3 25+ Year History of Serving Buffalo Grove
What Is a Dental Crown?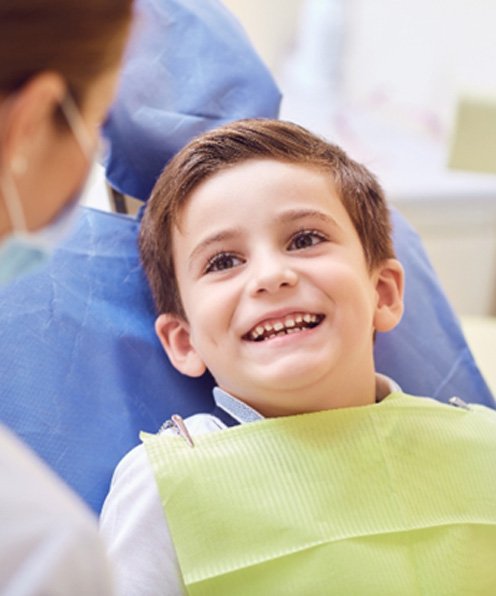 A dental crown looks somewhat like a hollowed-out tooth. It is designed to fit snugly over the entire visible portion of a tooth, encapsulating it completely. The crown holds the tooth structure together to strengthen it and restore its function while simultaneously protecting it from future complications. Crowns that are placed towards the front of the mouth can be crafted out of dental ceramic, which will look just like natural tooth enamel for seamless results. Crowns for the molars are often made of stainless steel for added strength, since they'll be exposed to more pressure from chewing than teeth in the front of the mouth.
The Process of Getting a Stainless Steel Dental Crown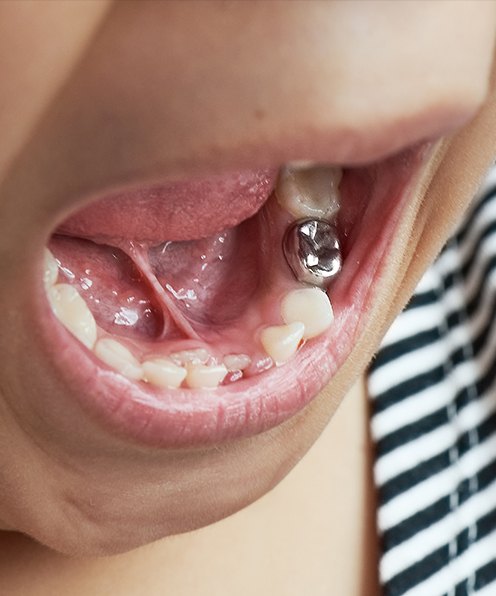 Once we've determined that a dental crown is right for your little one, we'll set about preparing the tooth. We'll remove any damaged tissues and shave away a thin layer of enamel to make room for the crown. Although this is a minimally invasive procedure, your child's mouth will be fully numbed to make sure they are as comfortable as possible. Then, we'll take impressions of the area and place a temporary crown over the tooth.
Benefits of Getting a Dental Crown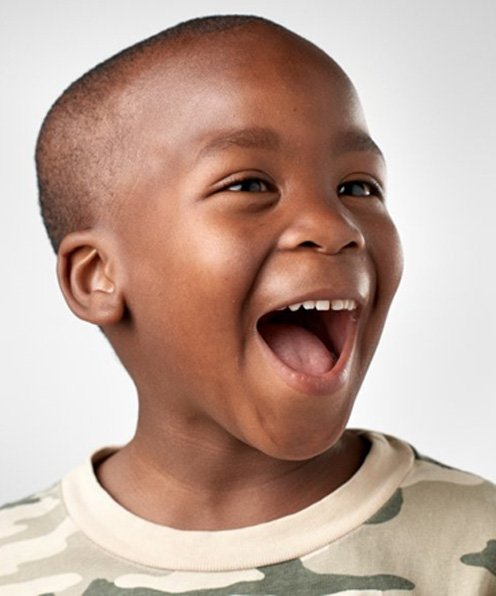 When you restore your child's damaged or weakened tooth with a children's dental crown, they'll enjoy things like:
Restored ability to eat and talk without tooth pain
Minimized risk of future complications for that tooth, such as further damage or infection
Durable results that can last 15 years (or until the baby tooth falls out)
High-quality materials that ensure strong and beautiful results
Renewed confidence in their appearance and smile!